Where is Llanfair caereinion
Welcome to Llanfair, we encourage visitors to come and see the wonderful little town of Llanfair Caereinion and to enjoy what it has to offer.
Llanfair Caereinion is worth a day visit with its steam railway, museums, woodland & riverside walk, Alpaca Experience and children's playground.  The Town has many dog friendly places to visit.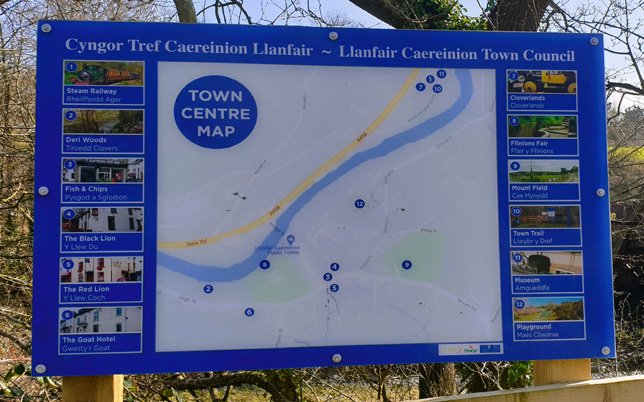 A Day in Llanfair Caereinion
Experience the steam railway, visit the museums and then stroll up to the town and enjoy lunch at one of the pubs before walking if off in Deri Woods with its picturesque woodland and riverside.  
A great place to visit with the family. There are children's books for each railway trip, a children' section in the museums and a new playground arriving in May 2022.
Facilities in Llanfair Caereinion
On arrival you will not take long to find a town guide or the blue map boards around the town to guide you.
Among the facilities the town offers are: